Thunder Bay Home & Real Estate Directory & Resources
This section provides information about home-related services including real estate agencies, renovators, furniture companies and lawn and garden maintenance contractors. We also give you valuable advice about where to buy a home and how to decorate it.
Great Shortcut: MovingInCanada.com!
Home neighbourhood info, and local searches for realtors, movers, home builders is also on our sister site MovingInCanada.com. (This site does not have any of the other local information found on FoundLocally.com)
Get real estate news, stats, and mortgage rate updates on MovingInCanada's Facebook & Twitter
Below the recent postings are our important Reference & Links for Thunder Bay business.
Thunder Bay Real Estate & Relocation Business Directory & Stories
*
New Listings
Here are some businesses and organizations recently added to the FoundLocally.com FREE Directory.


Watch for their posts of news, events, jobs, and flyers/sales!

Add Yourself...
Rating&nbsp& Reviews
Here are some reviews and ratings for local businesses, posted by consumers:

More Ratings...
Thunder Bay Open Houses
Realtors in our directory can post their 'Open House' events (typically one day) to our events calendar


Here are some upcoming 'Open House' events held in and around Thunder Bay:

More Events..
Homes, Gardens & Real Estate News
Here are some recent news announcements posted by local businesses, with their FREE Listing.

Thunder Bay Savings
Here are some coupons, discount offers, and sales posted by the businesses inour the FoundLocally directory:

More Savings...
Featured Listing
Canadian Tire Stores
Canada's leading hardgoods retailer, offering consumers approximately 85,000 diferent Automotive parts and accessories, ports and Leisure, and Home products.

More Info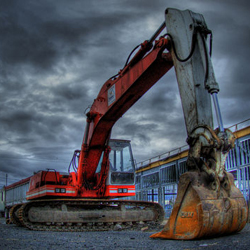 Featured Listing
Aegus Contracting
Aegus Contracting is a full service construction and engineering firm out of Thunder Bay, Ontario. We service the entire Northwest region.

More Info


Featured Listing
Home Hardware Stores
In more than 1000 stores all across Canada, Home Dealers are there to help their neighbours. It can be anything at all - from planning the largest home building or renovation project to finding the perfect gift item. Help is close to Home.

More Info


Featured Listing
The Source
Prices you'll love on tablets & computers, Playstation, Xbox & Nintendo, TVs & audio, Samsung & iPhones, cables, batteries, & more, I want that. 550+ Locations in Canada

More Info


Featured Listing
IGA Independent Grocers Alliance
IGA searches for only the best local growers, premium ingredients and fresh picks from land and sea in order to bring you quality choices every single day. Also, convenient full service Deli for salads and deli meats, bistro, bakery and florist.

More Info


Featured Listings
Add Your Free Listings
If you're not listed
If your business is not already in the FoundLocally directory (try the SEARCH box at the top), and you would like to be featured (randomly), add yourself to the Free Listings!

More Info


West End (Thunder Bay neighbourhoods)
This lies on the south-facing slope of the hill overlooking the rest of the city. The homes here mostly date back to the post-war 1950s

More info...
Academy Heights (Thunder Bay neighbourhoods)
Near Lakehead Univeristy, and on a south-facing slope down to the Intercity industrial lands. Lots of row housing, and apartment buildings targeted at students, and many restaurants along Memorial Ave

More info...
East End (Thunder Bay neighbourhoods)
Close to the waterfront, with the Kaministiquia River on the south, this neighbourhood has traditionally been home to the poorer ethnic residents

More info...
Shuniah (Thunder Bay neighbourhoods)
Named for the Lake above the neighbourhood, draining into McVicar Creek that winds its way through the middle of the neighbourhood. Lots of older homes with big lots and tall trees

More info...
College Heights (Thunder Bay neighbourhoods)
Named for the Port Arthur Collegiate, the community is perched on a hill and offers great views of the Lake and countryside.

More info...
Thunder Bay Homes & Gardens Information